Books, Resources and Training Guides
We began this journey by following our passion for teaching rope rigging and cave rescue skills.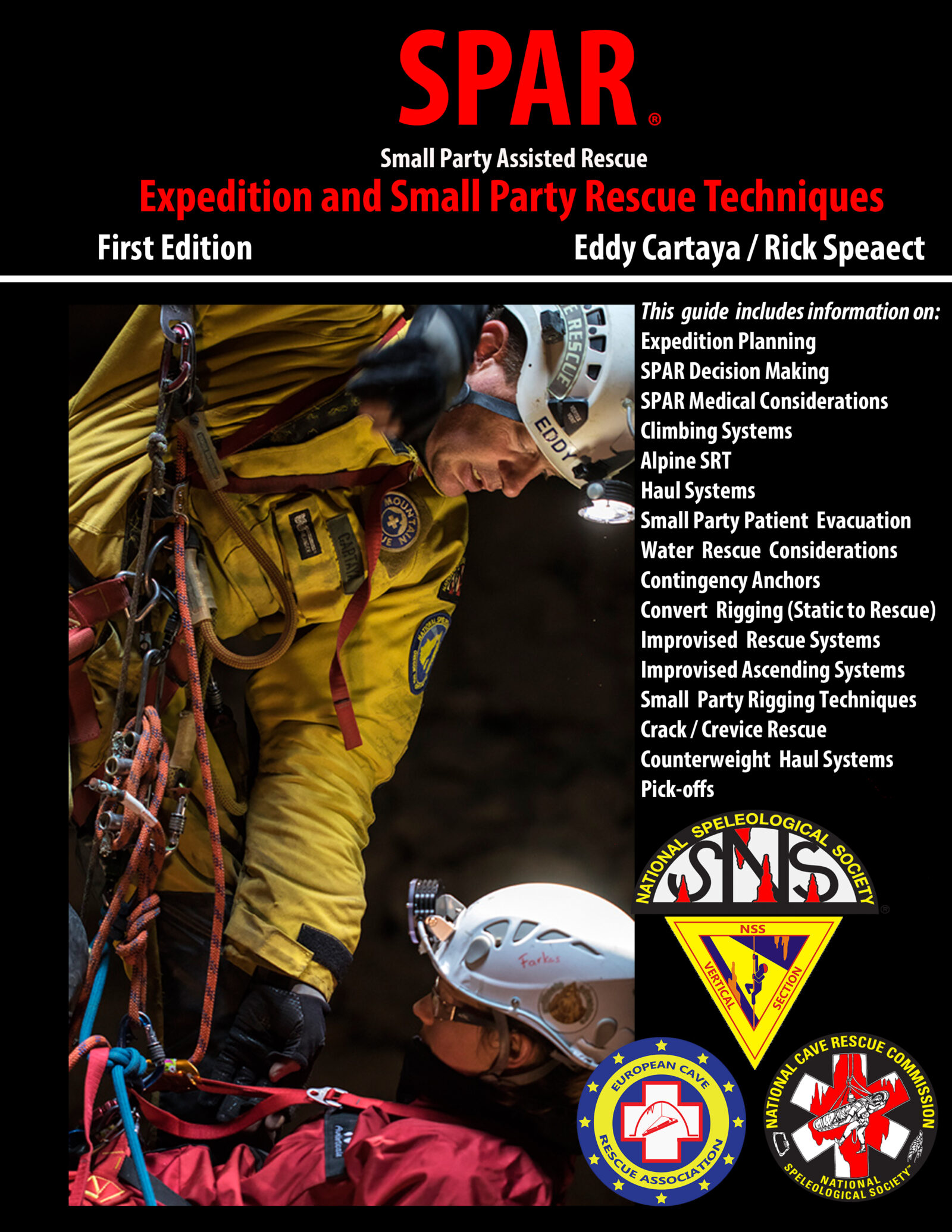 SPAR Small Party Assisted Rescue
This is our 600 page comprehensive manual that covers Small Party - Light Weight - rescue techniques.
These techniques can be used or modified and used in all vertrical movement and rescue situations.
But as a reference manual, it covers a broad audience. We wrote it for:
the focused rescue technician refining their skills;the expedition trip planner or participant preparing for a possible incident in extreme terrain and hard-to-reach environments, like caves;
and especially for geeks like us, who want to take a deep dive into technical rope rigging concepts, tricks and tips.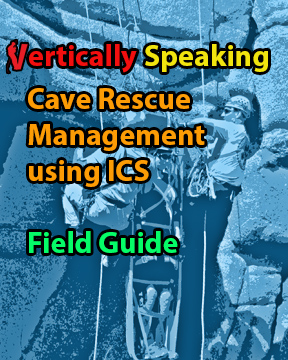 Cave Rescue Management Field Guide.
A spiral bound field guide for use in training for cave rescue management.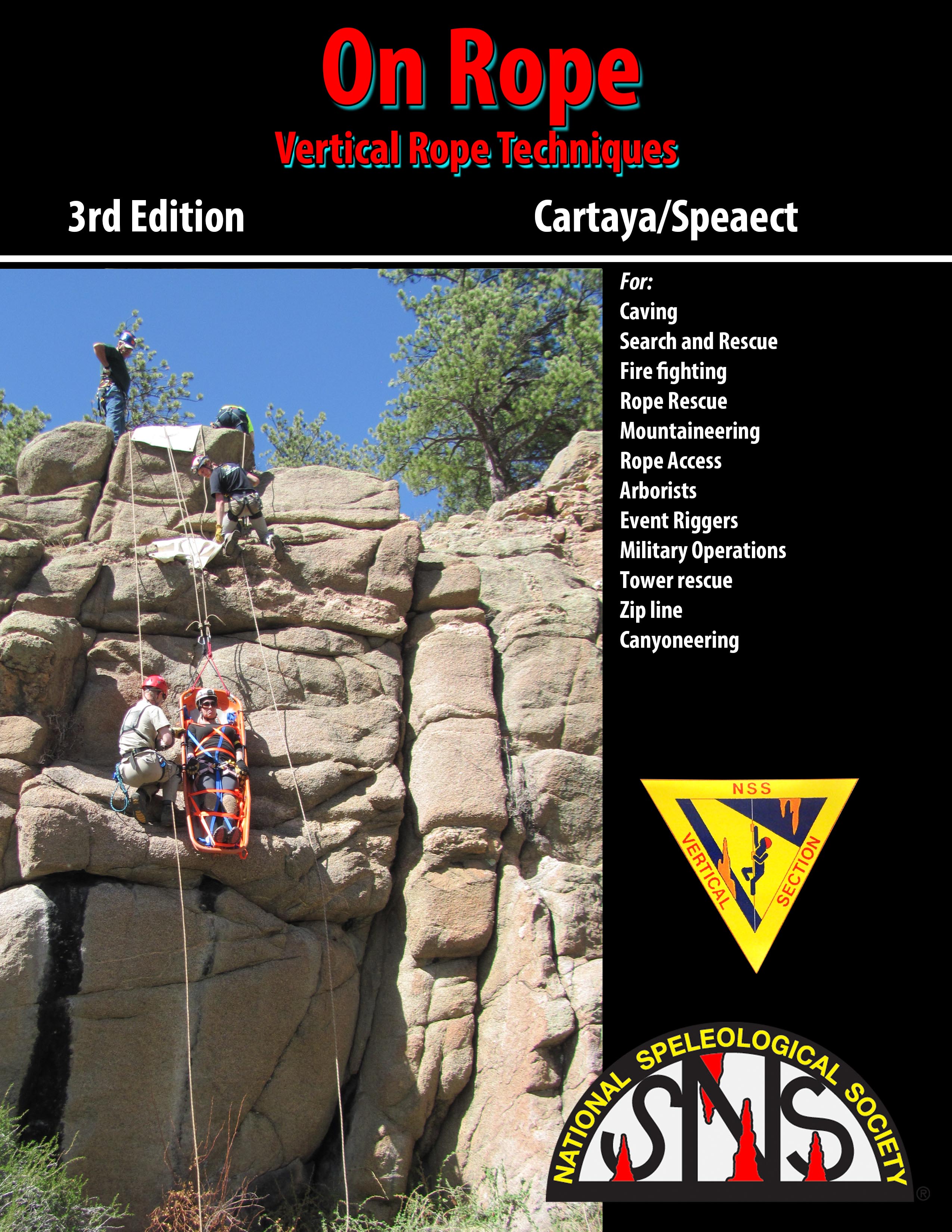 On Rope 3rd Edition
Vertically Speaking is currently working on the next edition of On Rope for the NSS. (National Speological Society) This is a proposed cover.
This manual has been used extensively by many individuals and teams through the years. We are using our knowledge and decication to provide this valuable information to all rope industries.
Next Steps...
Contact us for more information or if you are interested on carrying any of our products.